Beskrivning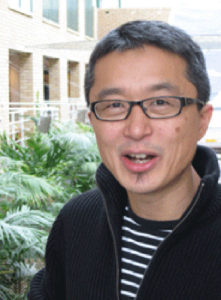 Per Wisselgren is Associate Professor of Sociology at Umeå University, and holds a Ph.D. in History of Science and Ideas from the same university. His main research interests revolve around the history and sociology of the social sciences in a broad sense, including issues related to gender, social welfare, research funding, extra-academic knowledge production, media and the public, and globalization
Photo copyright: Leif Stening
Webbsida: http://www.soc.umu.se/om-institutionen/personal/per-wisselgren/
Anna Larsson är verksam som professor och forskningsledare vid institutionen för idé- och samhällsstudier, Umeå universitet.
Foto: Mattias Pettersson
Webbsida: http://www.idesam.umu.se/om/personal/idehistoria/anna-larsson/
Rickard Danell is Associate Professor of Sociology at Umeå University. He has published extensively within the fields of sociology of science and scholarly communication, and is currently studying how different types of sciences are affected by research policy programs.
Webbsida: http://www.soc.umu.se/om-institutionen/personal/rickard-danell/